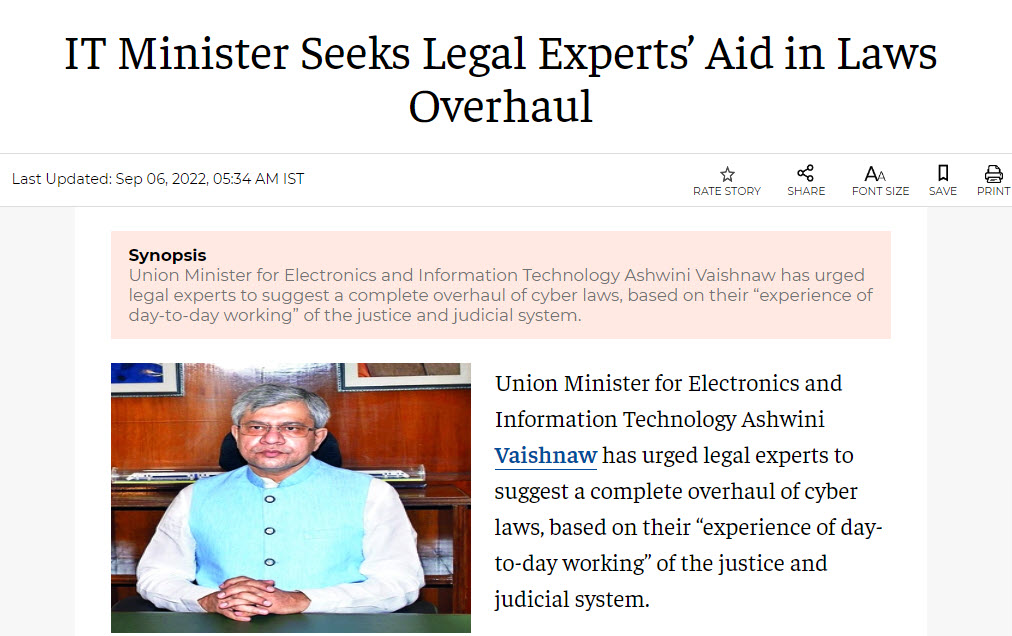 As per the report of Economic Times , IT Minister , Sri Ashwini Vashnaw has sought suggestions from experts on the proposed new Data Protection Bill. The indications are that there will be three sets of laws namely the New Data Protection Bill, The New ITA 2000 and a new law for Data Governance.
We at Naavi.org are already presenting our views on the "Shape of Things to Come" and so far 15 articles are available as per links below.
We urge the community to add their comments to the suggestions.