FDPPI successfully conducted its annual flagship event IDPS 2023 o.n 24th and 25th November 2023. The event was held in association with Manipal Law School, Yelahanka.
After three years of virtual events, this year, the event was conducted physically in the Manipal Law School Auditorium, in Yelahanka Bengaluru.
The theme of this year's seminar was "Emerging Technologies" and sessions were built around the challenges that new technologies such as AI, Metaverse, etc present to the community.
There were six keynote sessions and six panel discussions as follows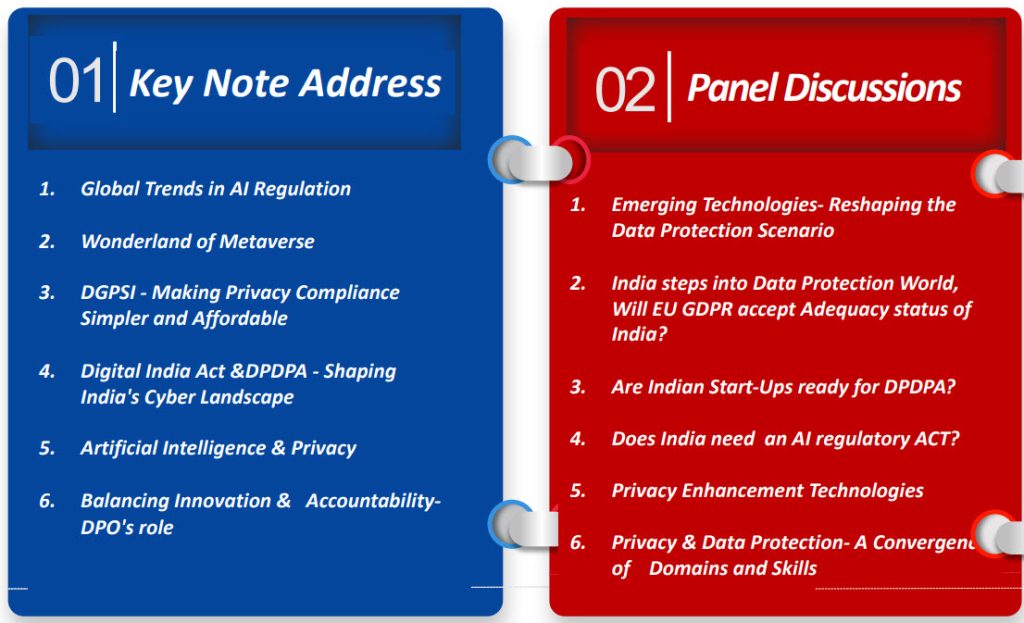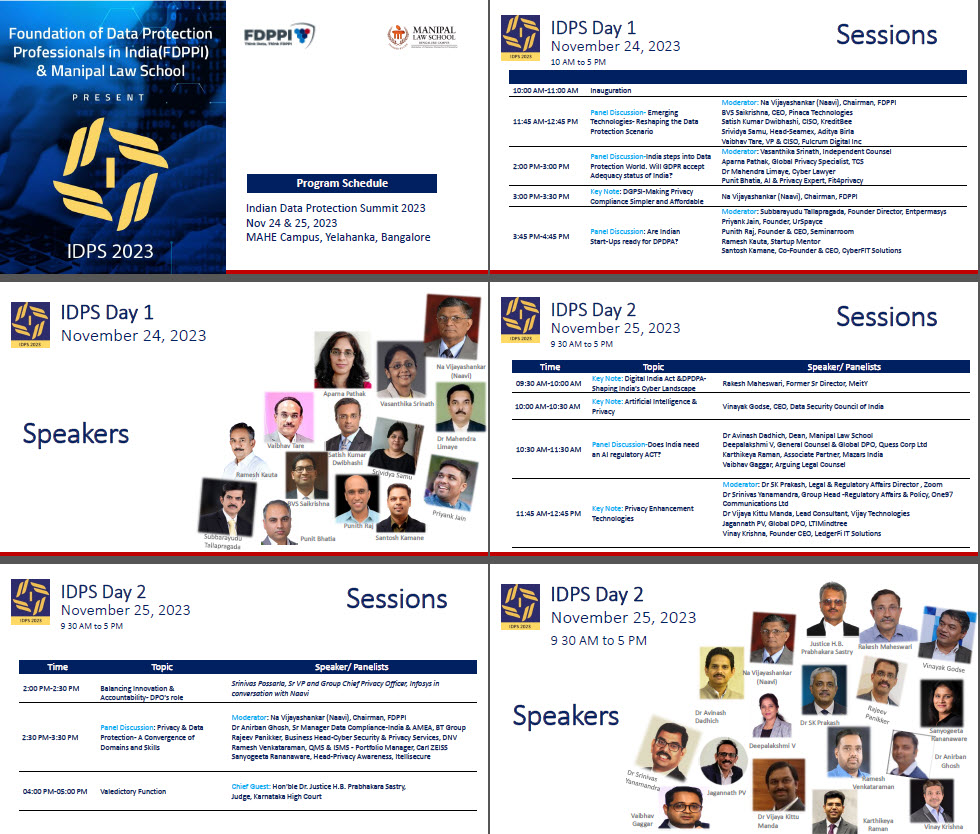 The seminar discussed the current and emerging regulations in the area of Emerging new technologies in India and compliance challenges.
The one and only available framework for DPDPA 2023 compliance namely the Digital Governance and Protection Standard of India (DGPSI) was introduced with the key principles that has gone behind the framework.
The impact of DPDPA 2023 on start ups and whether it would facilitate adequacy status for GDPR was also discussed
33 different speakers were involved in different sessions and shared their valuable insights.
The program ended with an insightful valedictory address by honourable Justice (Dr) Prabhakara Sastry of the Karnataka High Court.
During the event FDPPI gave away awards to 5 different professionals for their contributions to the Privacy Domain. The winners were
Chairman's Award: Ramesh Venkataraman, Carl Zeiss, Bengaluru
Privacy Advocate : Advocate M G Kodandaram, Bangalore
Privacy Knight: Dr Raghuveer Kaur, Cateina Technologies/Starfisth Digital
Privacy Champion (Team) : SEAMEX Team
Privacy Crusader (Group): Team DSAR .
FDPPI also announced that the theme of IDPS 2024 would be "Regulation and Innovation in the wonderland of Robots and Cyborgs".
A more detailed report on the event would be available separately.
Naavi