Yesterday, (13th January 2018), three members of the Judtice Srikrishna Committee on Data Protection Law participated in a public consultation program in Bangalore at the IISc auditorium.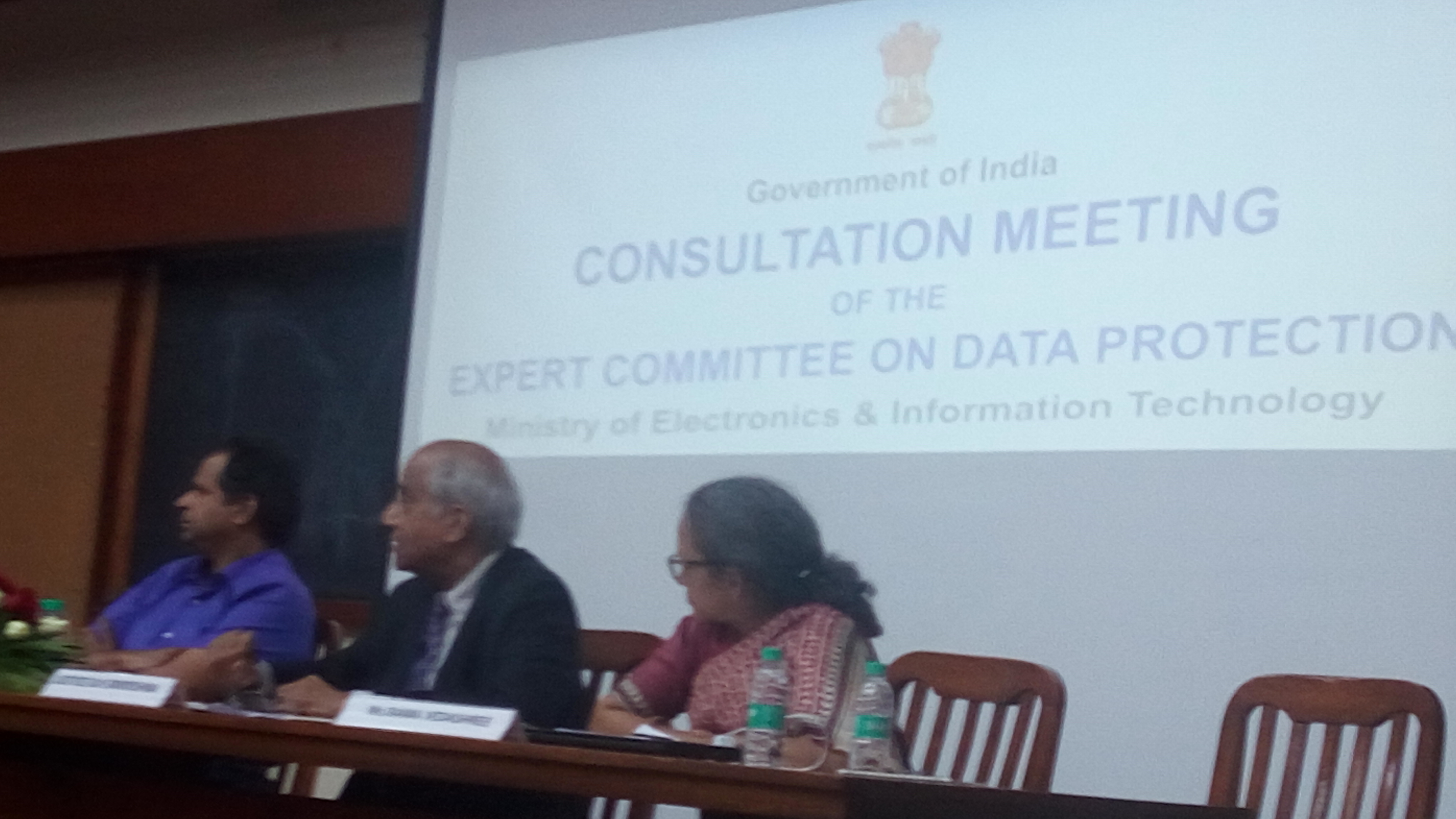 Honourable Justice (Retd) B.N. Srikrishna, the Chairman of the committee was present along with two other members of the committee namely Mr Gopalakrishna and Rama Vedashree. A healthy discussion was held all through the day with around 100 participants which consisted of the elite Privacy practitioners in Bengaluru including IT professionals, Lawyers, Activists and some representatives from the academia. This was one of the four such meetings that are being held across the country while the option to submit the feedback continues on the website till January 31, 2018. The earlier meetings were held in Delhi and Hyderabad and the last meeting is being held at Mumbai.
Though this consultation was not directly related to a discussion on Aadhaar, there were many agitated Aadhaar critics in the meeting and raised their concerns. The Supreme Court which is resuming its hearing on Aadhaar on 17th January 2018 will take into account the efforts of the Government in improving the Privacy protection regime in the country both in its efforts to introduce the Virtual Aadhaar ID system as well as the introduction of a robust data protection law in India.  In that context, the efforts being taken by the committee to have a wide consultation across the country with experts from the field was important since one of the objections of the Anti-Aadhaar lobby has been that the Justice Srikrishna Committee itself did not have a proper representation of all stake holders. This consultation process therefore addresses this issue and takes the sting out of the criticism that the committee does not represent all the stakeholders.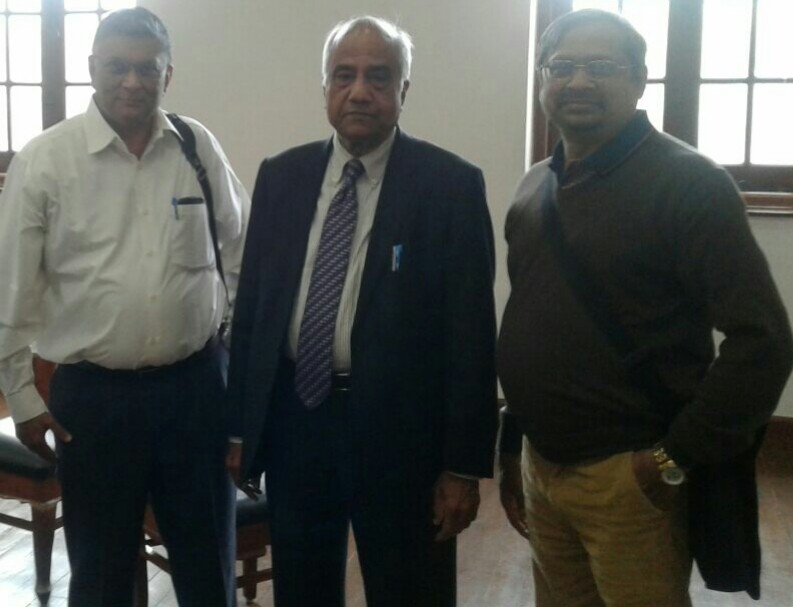 Justice Srikrishna came through as a well informed person even in the field of Technology and gave confidence to the community that the Data Protection recommendations to be given by the committee would be fair and address most of the concerns. He was keen to listen to the views of everyone and responded where required with his own wit and humour, keeping the discussions lively throughout the day.
End of the day, the gathering was convinced that the job of framing the data protection law which has been pending since many years and passed through many versions would get another serious and fair try.
We urge professionals to take the time left to go through the white paper and submit their valuable views to the committee so that the opportunity to contribute to the law making in this important area is not missed.
Naavi.org hs been providing its views and will continue to do so in the next few days left.  So far some of the views have been expressed in the following articles.
1. Data Protection Law in India… Three Big Ideas …. Data Trust, Jurisdictional Umbrella and Reciprocal Enforcement Rights
2. Look beyond GDPR and Create Personal Data Trusts to manage Privacy of data subjects
3. "Compliance by Design" should be the motto of the Data Protection Act of India
4. We should forget the "Right to Forget" in Indian Data Protection Act
5. Personal Data should be considered a personal Property
6. Data Protection Act.. We should aim at Compliance with Pleasure not Compliance with Pain.
7. Right to Privacy should cease at death
8. Proposed Data Protection Legislation in India- White Paper released
9. All articles
Naavi