Justice Sri Koratagere S Puttaswamy (retd) the petitioner on the Supreme Court case which led to the Privacy Judgement of the Justice Kehar bench on 24th August 2017 and the passing of the DPDPA 2023 was honoured in a historic event at Bengaluru on 24th September 2023 with a title "Privacy Pitamaha", by FDPPI and Manipal Law School.
The 98 year old Sri Puttaswamy was honoured in a simple ceremony at his residence while in a Press Conference at Hotel Chancery, Lavelle Road, a detailed discussion was held and the following press release was issued.
PDF Version of the above press release available here
The following Citation was presented during the event.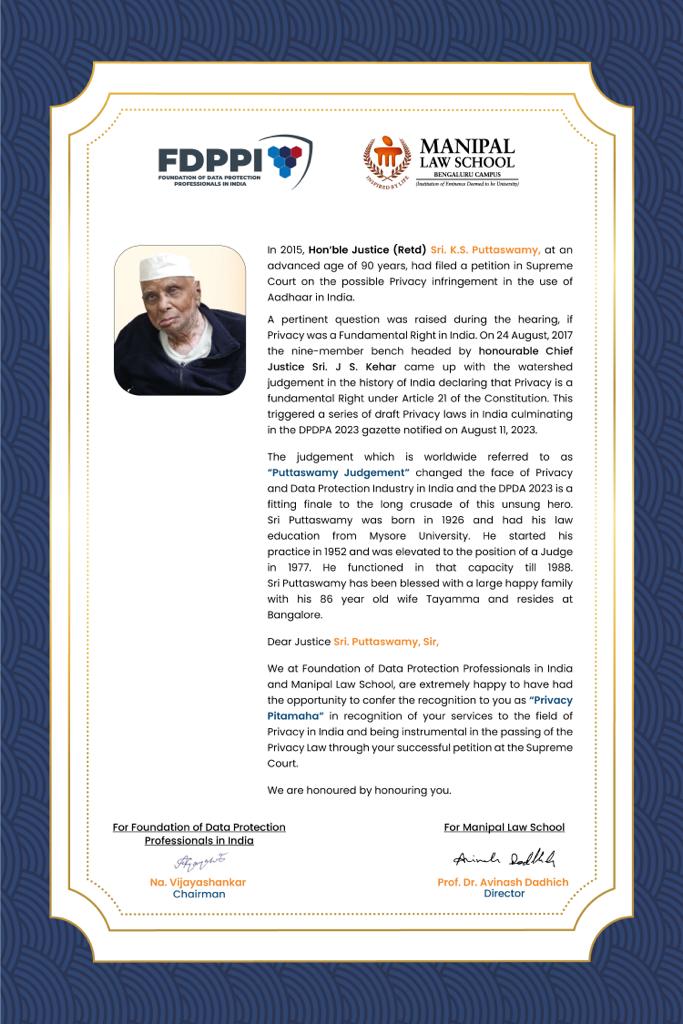 Naavi