FDPPI which is in the forefront of Privacy and Data Protection Compliance related activities in India released a framework for Compliance and Certifiable Audit titled "Data Governance and Protection Standard of India (DGPSI) in Bangalore at Hotel Chancery.
The Following press release was issued on the occasion.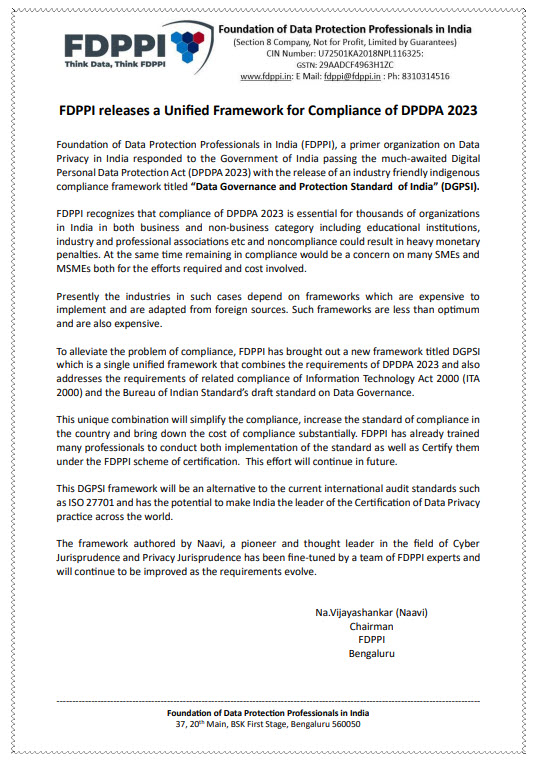 PDF version of the press release available here
The Framework DGPSI is a unique framework which is a combination of DPDPA 2023 compliance requirements, ITA 2000/8 compliance requirements as well as the Draft BIS standard on Data Governance and Management.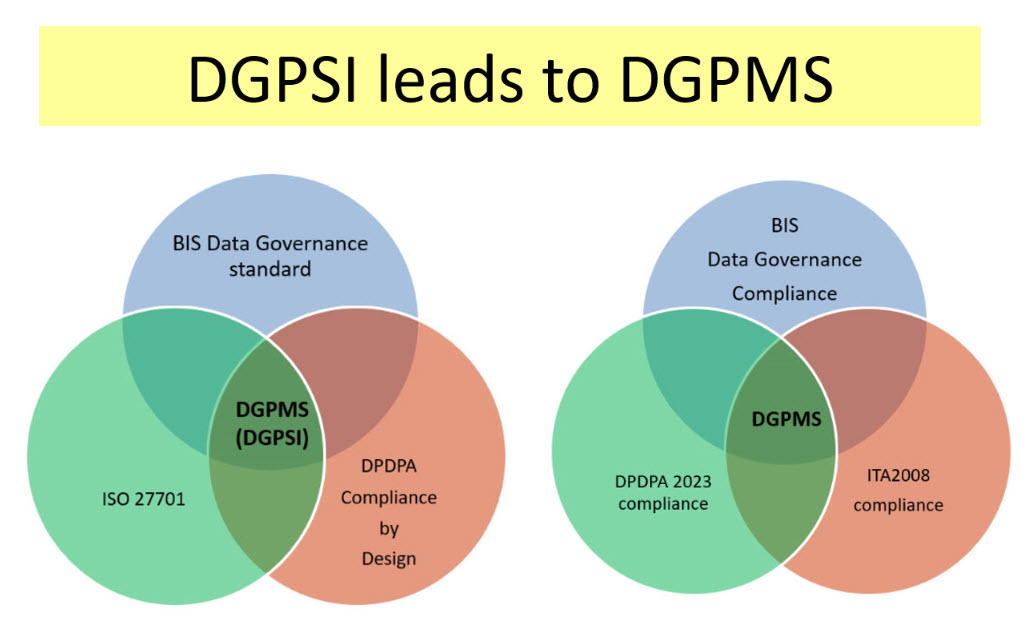 FDPPI has developed the standard to replace all other frameworks presently being adopted for compliance to DPDPA 2023. This framework-DGPSI would be available for the industry for developing a Business System of DGPMS which can be also certified by accredited auditors of FDPPI.
This unified framework is open for one unified audit and certification instead of three separate audit and certification for DPDPA Compliance, ITA 2008 compliance and BIS-DGDMS compliance.
FDPPI will be conducting separate training programs for training professionals under this framework and the first of such program will commence by the end of OCtober 2023.
With this FDPPI is ushering in a new era in Data Protection Compliance audits in India.
Enquiries from organizations interested in getting certified as "FDPPI Accredited DGPMS auditors" may be sent to the undersigned.
Naavi