The third and last day's program in IDPS 2022 is as follows.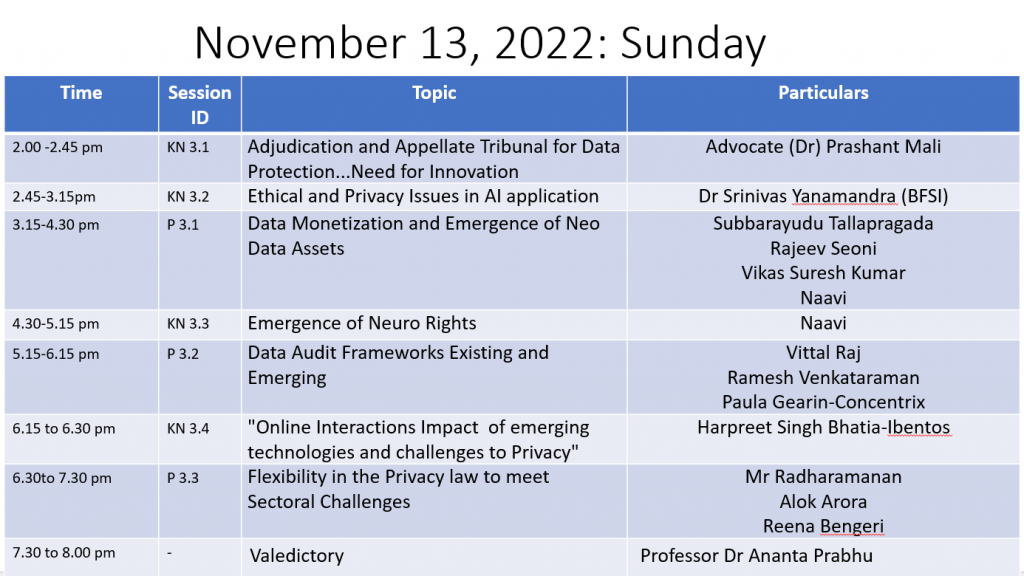 The Day 2 ended successfully with 4 key note addresses and three panel discussions.
The day was full of discussions on Technology. It started with the presentation of Mr Srinivas Poosarla of Infosys on Artificial intelligence and followed by automation of  Data Security Governance by Vamsikrishna of QRC.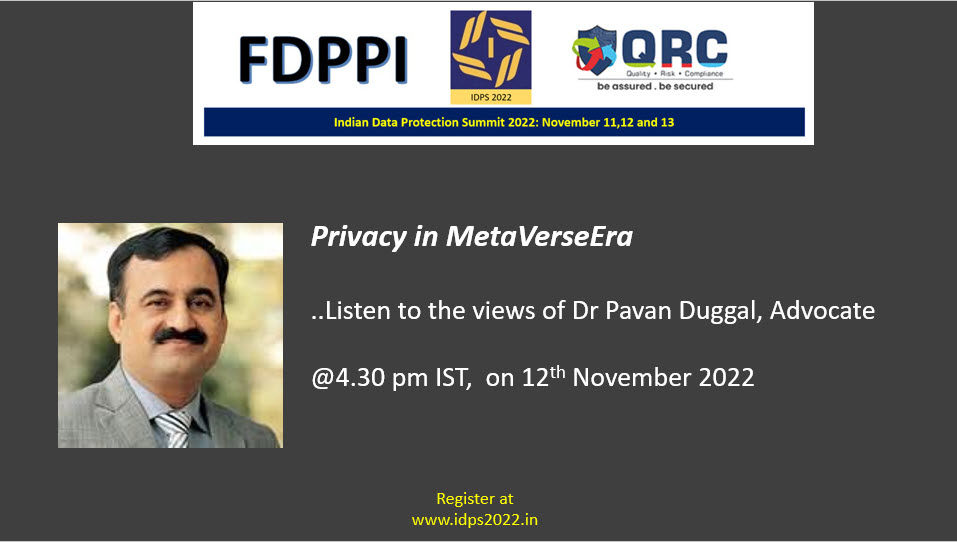 The Star session of the day was the presentation of Dr Pavan Duggal on Privacy in the Meta Verse era where he brought out the nuances of legal issues that emerged from the new technology.
He pointed out that Meta Verse has a potential to be misused like the Artificial Intelligence and this has to be recognized and handled by the law makers. He made references to the current law in the form of ITA 2000 and indicated how it can be extended to Meta Verse in many ways but advocated for a refinement of the law to address the Meta Verse.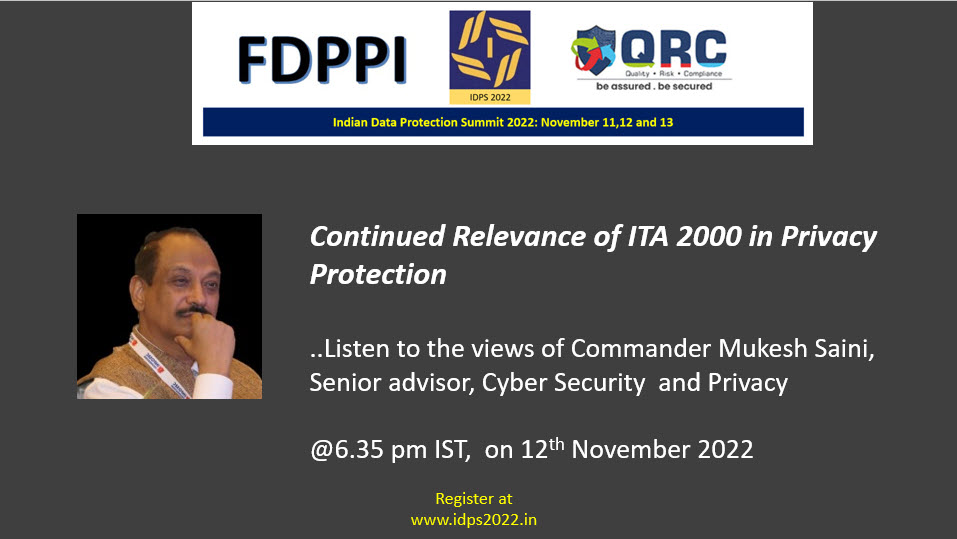 In the other Key Note address on Continued Relevance of ITA 2000, Commander Mukesh Saini extended the discussions to again highlight the presence of ITA 2000 as the current Data Protection Law of India.
He also touched on the CERT In guidelines and gave the perspective of the legal scenario for Privacy Protection in India.
There were three panel discussions during the day one on Privacy in Corporate DNA, Cross border transfer of data and the other on Emerging Technologies and Challenges.
All the three discussions provided wonderful insights into the issues and challenges in the respective area and also discussed the solutions thereof.
The video content of all sessions will be available shortly and will be provided .
We now await the third and final day proceedings today.
Naavi