Day 3 of the IDPS 2022 went on well and the three day virtual conference was successfully closed with a valedictory address from Dr Anantha Prabhu, Professor of Engineering at Sahyadri College, Mangaluru.
The day started with a presentation from Advocate (Dr) Prashant Mali on the Adjudication and Appellate Tribunal system for Data Protection.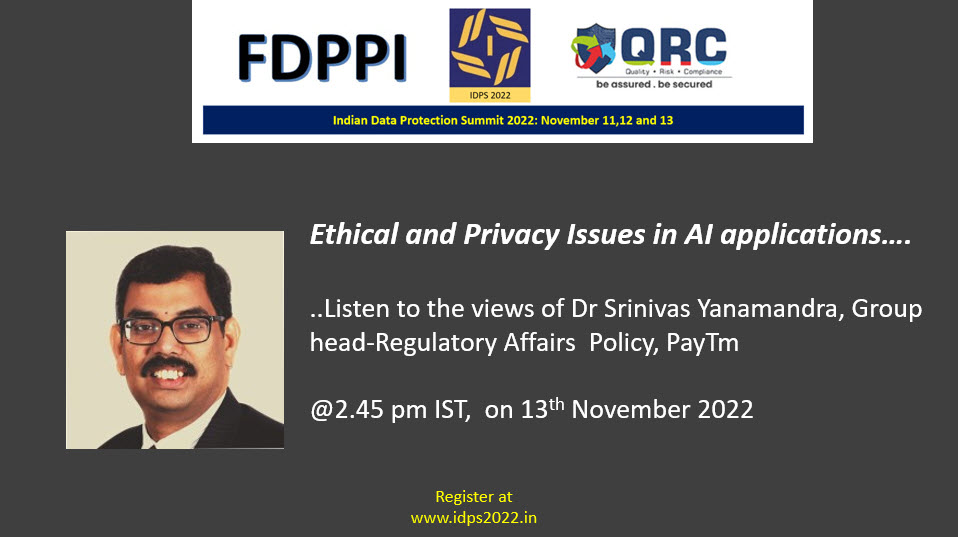 Dr Srinivas Yamanandra, of PayTM then spoke about Artificial intelligence and the issues related to Ethics.
In a well articulated speech, Dr Srinivas explained many nuisances about Artificial Intelligence with examples on how it can be used beneficially.
In a subsequent session, Mr Harpreet Singh  Bhatia, CEO of Ibentos gave a  presentation on how online interactions are changing. He spoke in depth  on the use of MetaVerse for online interactions.
Another highlight of the day was the presentation on Neuro Rights by Naavi taking the discussion which was started by Dr Rafael Yuste on Day 1, further.
There were three insightful panel discussions on the day all of which were extremely interesting.
In the first panel discussion under the moderation of Mr Subbarayudu, This panel discussed Data Valuation and Data Monetization aspects.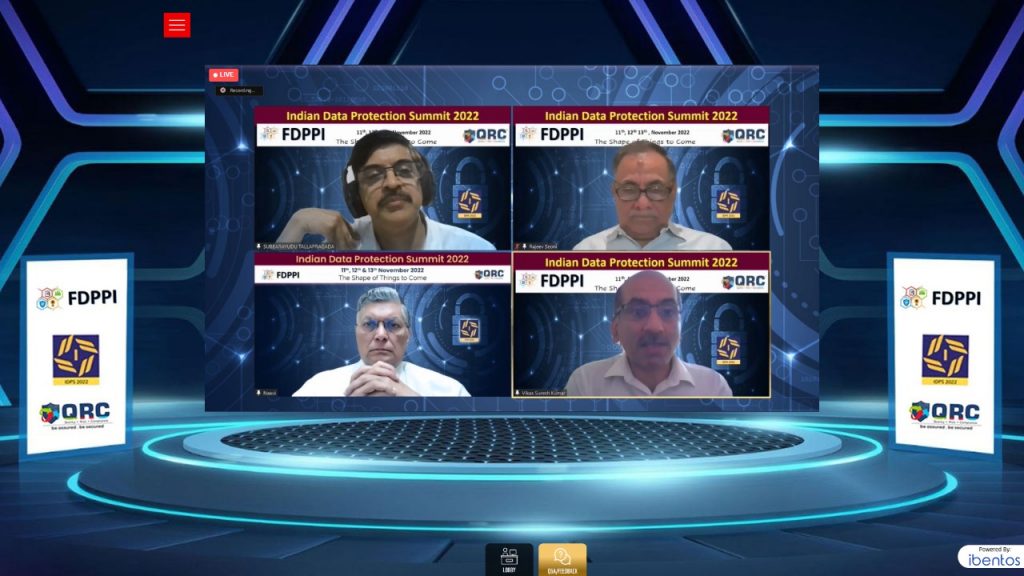 The next panel moderated by Mr Ramesh Venkataraman discussed Data Audits and different frameworks present and upcoming.
During the discussions, Naavi explained how the Data Protection Compliance Standard of India (DPCSI) covers most of the constraints that are observed in the current frameworks.
The third panel moderated by Mr Radharaman with Ms Reena Bengeri and Alok Arora as members, discussed the need for  sectoral codes of practice.
The Program then culminated with a summary presentation by Mr Ramesh Venkataraman and the valedictory address by Dr Ananta Prabhu.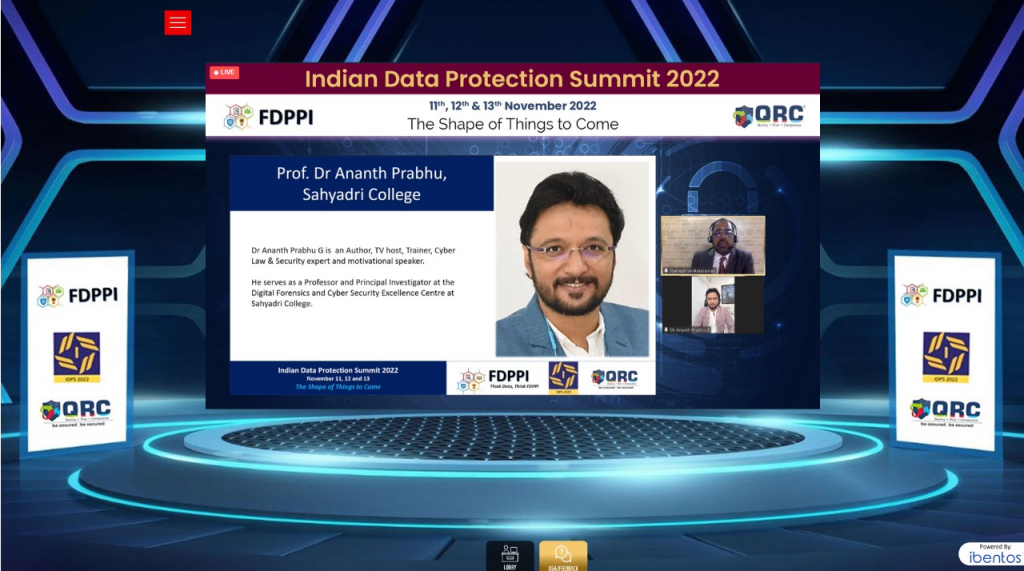 In summary the event went on extremely well.
The videos of each of the sessions as well as the videos made available in the repositories section would be made available shortly. Watch out for information in this site.
We are now in the process of collecting feedback on the program for which a small feedback form will be sent by the FDPPI team to all the participants as well as those who go through the recorded videos in the next few days.
Naavi