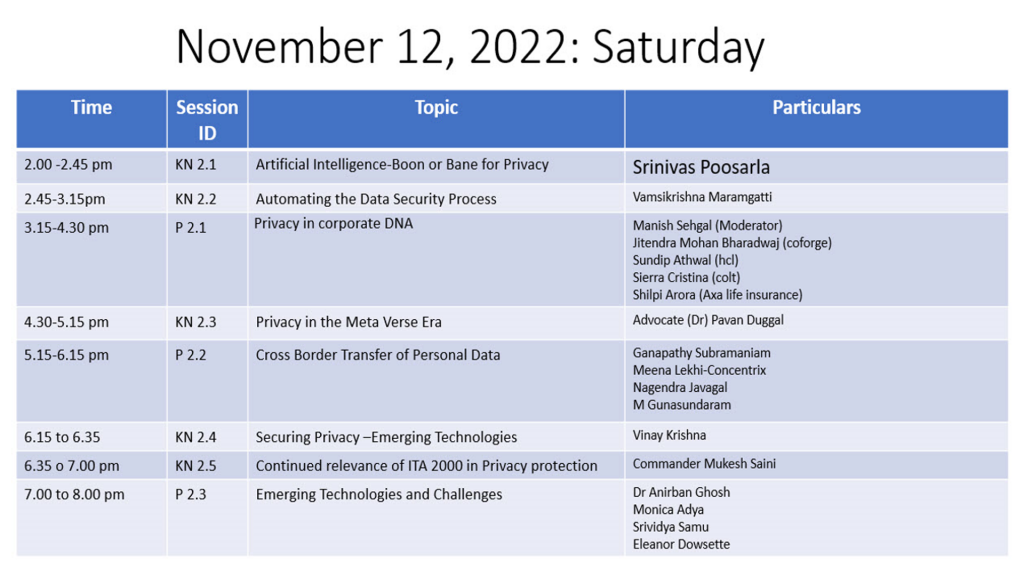 The Day 1 of the IDPS 2022 went well. The highlight of the day was that for the first time in India, the im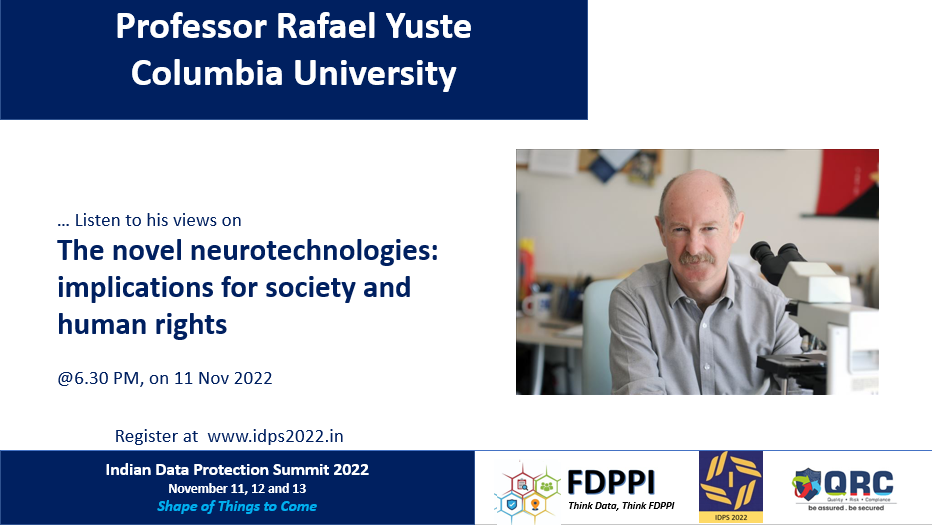 portance of Neuro Rights  was highlighted by none other than Dr Rafael Yuste, Professor of Biological Sciences and Neuro Sciences in the University of Columbia, USA. (Copy of the video is available here)
Naavi intends to take this discussion on the need for Neuro rights further. Naavi has already been recording these developments at www.neurorights.in.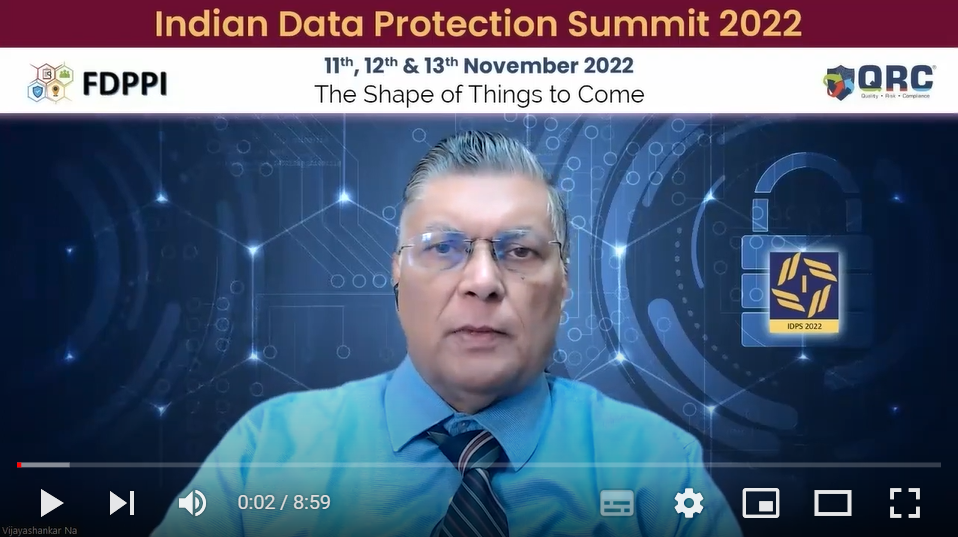 The second highlight of the day was the talk of Naavi on his wish list for the new data protection law in the making in India.
We will document these suggestions and submit it to the Government at the appropriate time.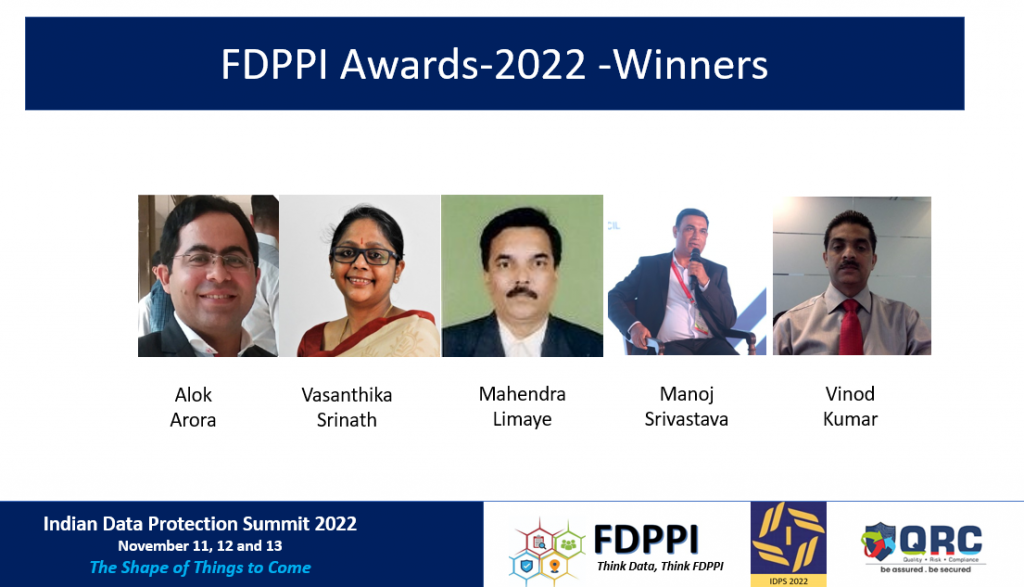 On the occasion of IDPS 2022, FDPPI gave away a few awards to selected professionals in recognition of their contributions to the Privacy and Data Protection world in India.
We take this opportunity to congratulate all the winners, Ms Alok Arora, Ms Vasanthika Srinath, Mr Mahendra Limaye, Mr Manoj Srivastava and Mr Vinod Kumar.
The program was inaugurated by Mr Rakesh Maheshwari, Senior Director of MeitY and Mr Vinayak Godse, CEO of DSCI and Mr Nanda Mohan Shenoy, CEO, BestFit Solutions delivered key note addresses
The videos of the presentations made by the above will be available in due course on FDPPI.
We now look forward to Day 2.
Naavi