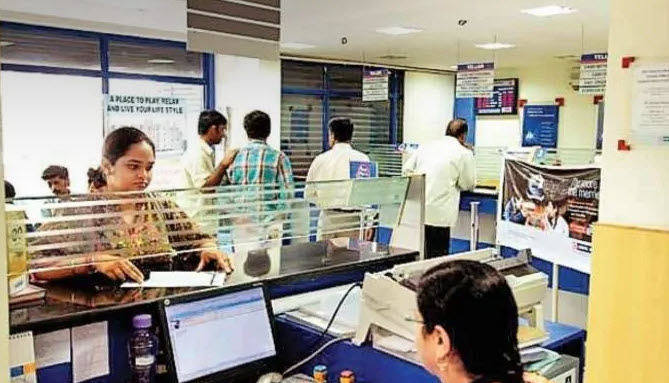 A report in businessleague.in (To be confirmed independently) suggests  that SBI plans to introduce a mandatory customer ID card which will be required for deposit and withdrawal of money from accounts. This will be perhaps in addition to the Debit Card and Credit Card issued by SBI and will function as a "Unique Customer ID Card". Soon we need not be surprised that every Bank may issue their own Unique Customer ID Card since this move is expected to raise Rs 900 crores to SBI from no where. Other Banks are unlikely to give up such windfall gain if possible.
These "Green Cards" are expected to be priced at Rs 20/- and will be in addition to the  annual ledger maintenance charges and specific charges on Cheque book issue, ATM withdrawal etc.
I am not sure if there will be a "Bank Entrance Fee" shortly to be introduced by some innovative Banker since no Bank wants its customers to come into the Bank premises if possible.
SBI has about 45 crores and in one master stroke, SBI plans to raise Rs 900 crores revenue through the issue of "Customer ID Cards". Compared to the PAT of Rs 30,000 crores the revenue generated by these new cards is about 3%. If this adds to the bottom line, the EPS will go up and correspondingly the share price has to go up by at least Rs 20/- solely on this decision.
There is also another angle to this customer loot. At least 5% of the cards may get lost and renewed each year and hence along with issue of cards to new customers the scheme promises a perennial income to the Bank.
In the process just like the Aadhaar Card, PAN card, Kisan Card, Health Card, etc, customers need to carry one more card namely the SBI Green Card. (may be one such card for each of the Banks where they maintain accounts). Since all Bank accounts are already linked to both PAN cards and Aadhaar cards the new card is a redundant ID card with limited use. At the same time it will pose the risk of identity theft, loss of identity and frauds related to the mis-use.
However this is an innovative "Data Monetization" scheme by SBI which should be appreciated for its ingenuity.
It would be better if RBI clarifies the logic for charging money for this card even if it was required to improve the digital administration in the Bank. This cost should be absorbed by the Bank as part of its administration cost. Hope RBI will look into this.
Naavi