On 17th September 2018, Foundation of Data Protection Professionals in India (FDPPI) obtained its Certificate of Incorporation. It must be considered as a day of great significance to the Privacy and Data Protection industry in India since this organization was an organization of the Professionals, By the Professionals and for the Industry.
It may be considered that GDPR which became effective from 25th may 2018 and caused a big flutter in the Indian industry with the fear of extra territorial jurisdiction was the driving force behind the formation of FDPPI.
By January 2018, India had started working on its own Data Protection Law and on January 13th, the Justice BN Krishna Committee held a public consultation in Bangalore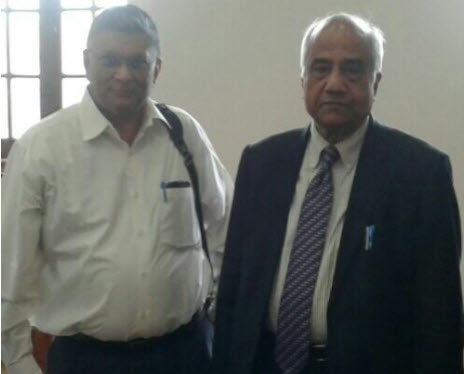 Naavi started a campaign for building awareness about GDPR and its impact on India highlighting "Today is GDPR Day…Love it or hate it, you cannot ignore it". Additionally Cyber Law College in June 2018 started a course on GDPR on the Apnacourse.com platform (Presently not available) and called for "Tame the Monster of GDPR".
By June 21, 2018, Cyber Law College introduced an integrated examination combining the then existing Certified Cyber Law Professional, Certified HIPAA Aware professional and Certified GDPR Aware Professional and called it as "Certified Indian Data Protection Professional".
By July, a draft of the Bill proposed by B N Srikrishna Committee became available and discussions shifted to the proposed Indian law.
In this background FDPPI was contemplated and with the encouragement of many of the industry friends it was decided to start FDPPI as a Section 8 company. Mr Nagendra Javagal came forward to be the other Promoter Director as FDPPI filed its MOA and got its Certificate of Incorporation.
On December 7, the first batch of Certification Course in PDPA (CPDPA) was started and an era of Indigenous Certification for Privacy was started. Since at that time IAPP nor DSCI did not have a similar course on Indian data protection law, FDPPI became a pioneer in Privacy Education in India in collaboration with Cyber Law College.
By Data Privacy Day 2020 (January 2020), Naavi's E Book on Personal Data Act was published and became the first such book in India.
By June 29, FDPPI introduced Module G of its certification program covering GDPR and other global laws.
While India struggled with Covid and JPC struggled with PDPB 2019, FDPPI continued to upgrade its programs from PDPB 2018 to PDPB 2019.
In November 2020, FDPPI embarked on IDPS as its flagship program on Data Privacy which has since seen IDPS 2021 and IDPS 2022.
In December 2020, FDPPI introduced the Module A training program based on PDPSI and DTS assessment completing the DPO training loop from Module I, G and A.
In January 2021, the Data Protection Journal of India (DPJI) was started though it remains under suspension after July 2022.
As JPC presented the new version DPA 2021, FDPPI upgraded its certification program and kept in tune with the developments.
Finally when DPA 2021 was withdrawn, there was a sudden lull in the market but we went ahead with discussions on "Shape of things to come" and held IDPS 2022 under this theme.
Now as we prepare for IDPS 2023, the Government has passed DPDPA 2023 and FDPPI Certification programs have been upgraded once again to DPDPA 2023. The first batch of Certified DPO and Data Auditors under the new DPDPA 2023 passed out today .
FDPPI has also recently introduced the Indian National Register of Data Protection Professionals to create a recognition for trained professionals. This is intended to be supported by the FDPC (Federation of Data Protection Professionals in India as a service exchange platform). FDPC and DDMAP (Data Disputes Mediation and Arbitration Platform) are two platforms creating professional engagement opportunities for trained professionals from FDPPI.
FDPPI has now embarked on another global mission of developing the PDPSI framework into DGPSI framework (Data Governance and Protection Standard of India) incorporating the recommendations of BIS on Data Privacy in its Data Governance Standard.
Thus FDPPI has moved in 5 years to a pole position in the industry. Its weekly Jnaana vardhini sessions are a great resource for continued education and the Unique DDMAP (Data Disputes Mediation and Arbitration Platform ) is ready to provide support to the industry with another first for the country.
Towards this end of the 5th year we had the privilege of honouring Sri K S Puttaswamy (Retd Justice) as Privacy Pitamaha, etching the name of FDPPI in the history of Data Privacy in India.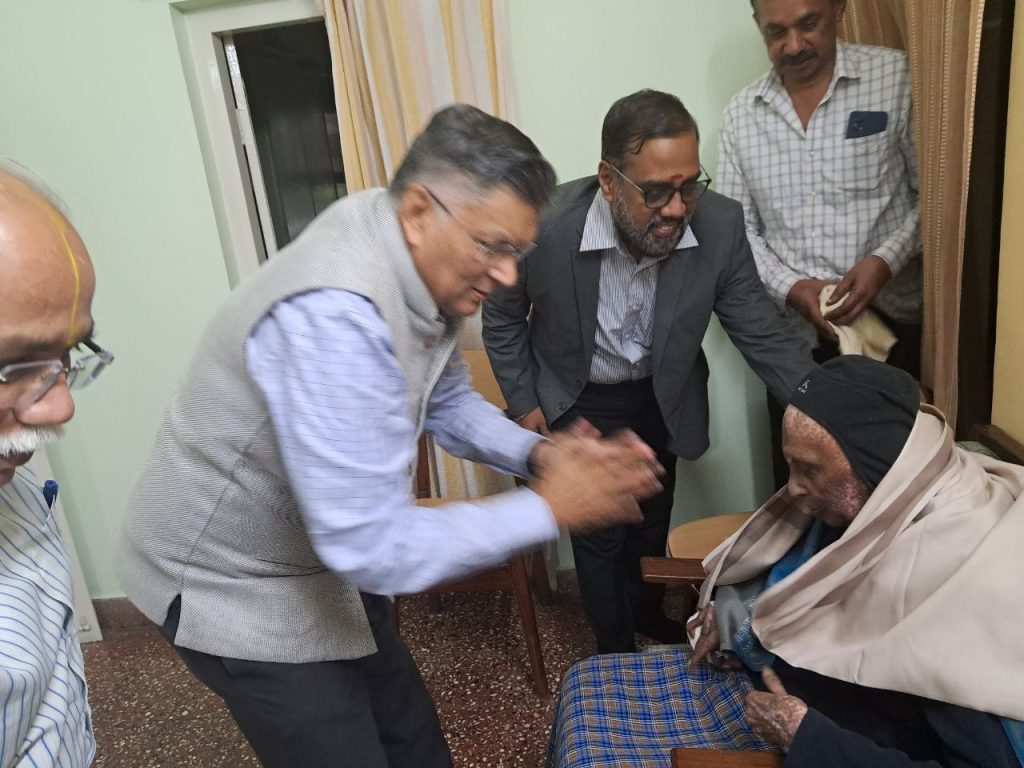 Future appears bright, with nearly 400 associates who are together promoting FDPPI as members and supporters. The unique concept of "Supporting Members" has created a base of over 23 members who can execute projects in association with FDPPI and generate revenue on an on going basis.
Presently FDPPI can boldly state that with its own Certification Program and Certifiable Framework for Audit and Assessment of Data Protection Compliance for DPDPA 2023, ITA 2000 and BIS data governance standard, FDPPI has firmly entrenched itself as the leader of Data Privacy in India.
I thought it was time to reflect on the past as we look forward to the future with optimism.
Naavi