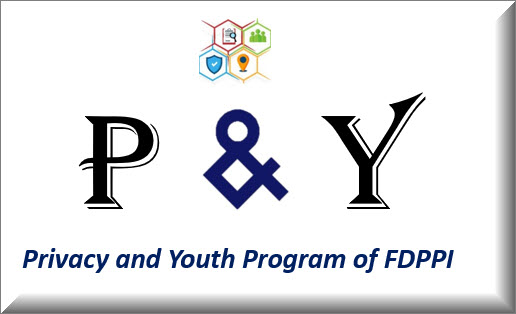 Foundation of Data Protection Professionals in India (FDPPI) is an organization of the Data professionals dedicated to the empowerment of the Data Protection eco system in India.
Towards this end, FDPPI has developed Certification programs for skill development of professionals. At the same time, FDPPI has also developed a Certification standard for "Personal Data Protection Compliance Management System" to enable organizations to implement appropriate compliance programs which are certifiable by experts.
In a bid to extend the awareness of Privacy and Data Protection regulations in India, FDPPI engages itself in many outreach activities. One such activity is its weekly webinars from experts on various topics surrounding Data Protection.
In a bid to further extend the reach of these awareness programs to the younger generation in Colleges, FDPPI has set up a separate division to promote student participation in Privacy and Data Protection activities. The "Privacy and Youth" is a movement that has been set up for this purpose to engage the educational institutions and provide an opportunity for the students of Law, Engineering and Management students to participate in the activities of FDPPI.
FDPPI has therefore embarked on setting up "Student Chapters" and "Affiliate Colleges" so that the interaction between the academia and the industry can proceed on a continuing basis.
The program is coordinated by Dr Mahendra Limaye, Advocate, Nagpur. For more information Dr Limaye may be contacted at mahendralimaye yahoo.com or fdppi@ fdppi.in.
Naavi