Foundation of Data Protection Professionals, the premier Data Protection organization in India of the professionals and by the professionals for the Data Protection Eco System, is organizing a Roundtable discussion on DPDPB 2022 and its impact on the Healthcare sector, in Bangalore on 10th of June.
The event is a physical event and participation is by invitation.
However, the event would be live broadcast the event for the benefit of people outside Bangalore in the Youtube channel -Live section at https://www.youtube.com/naavi9 (Kindly click on the link-live)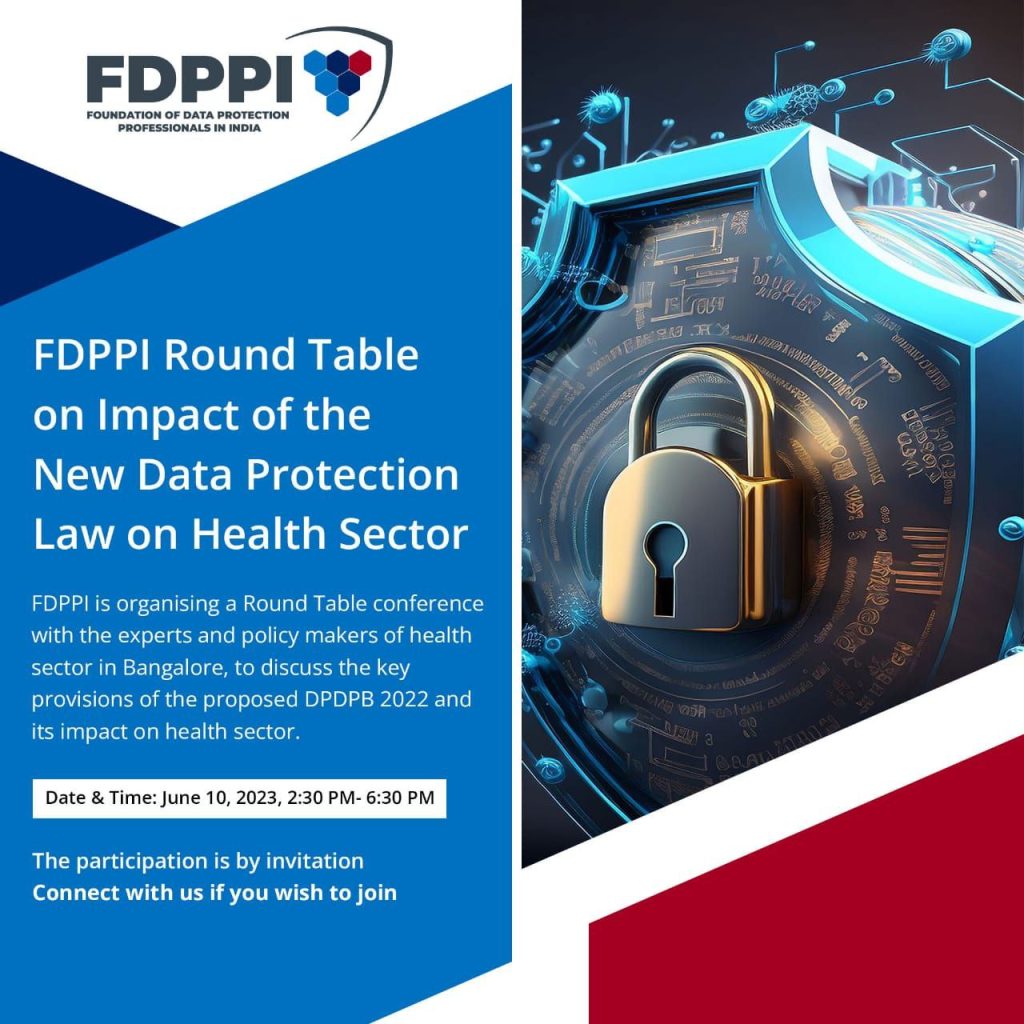 Several senior persons from the industry are expected to participate in the event and share their thoughts.
Currently Indian Healthcare sector including hospitals are required to be compliant with ITA 2000 and Section 43A requirements more specifically since health data generated by these organizations is considered "Sensitive Personal Data". DPDPB 2022 is likely to bring in some modifications in these regulations which should be in place in the next few months.
The event will debate the concerns of the Industry and also set up an SIG on Sectoral implications of DPDPB 2022 for Healthcare sector to take the discussion forward.
Naavi