In 2013, Naavi had suggested a concept titled "Privacy Protection Zones" as a solution to India not having a Privacy Law but wanting to retain the data processing business.
In 2015, Naavi highlighted this need along with other requirements  for Digital India in a Cyber Law Vision 2018 document.
Subsequently, in 2017, the proposal was re-iterated in the context of a discussion on Data Localization in a conclave in Delhi.
Then in 2020, Naavi again pushed the idea directly to the IT Minister and CM of Karnataka at a time.
Unfortunately, all these suggestions were not acted upon for reasons not known.
The details of these suggestions are available in following documents
But I am happy  to note that today's Economic Times carries an article indicating that the Government of India is considering  a similar proposition  along with the DPDPB 2022 to be presented in the Parliament shortly.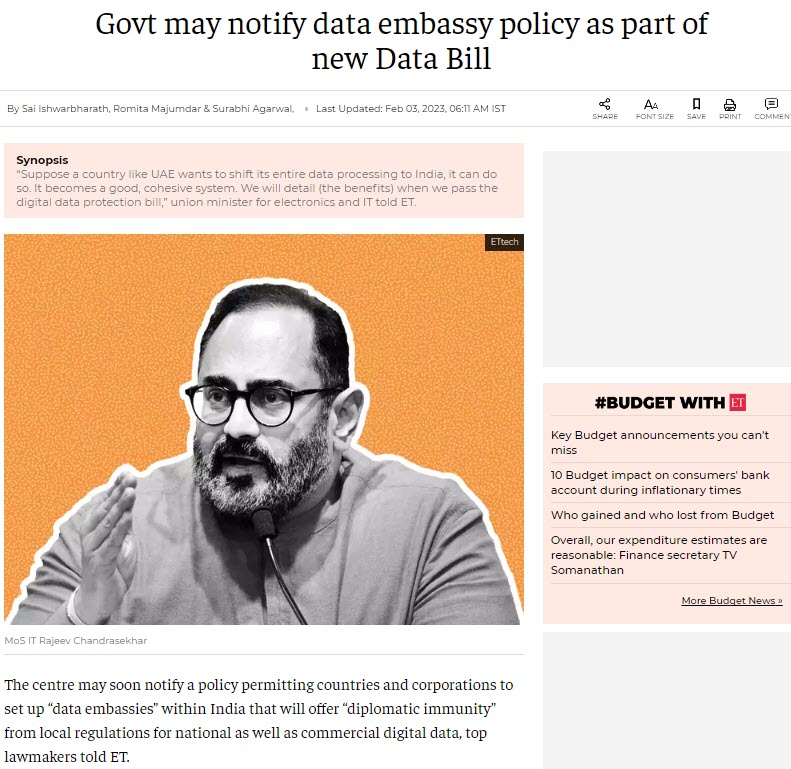 As per the indications provided, the entities may be called "Data Embassies" which will be provided diplomatic  immunity from local regulations.
We need to await more details when the Bill is presented in the Parliament.
Naavi