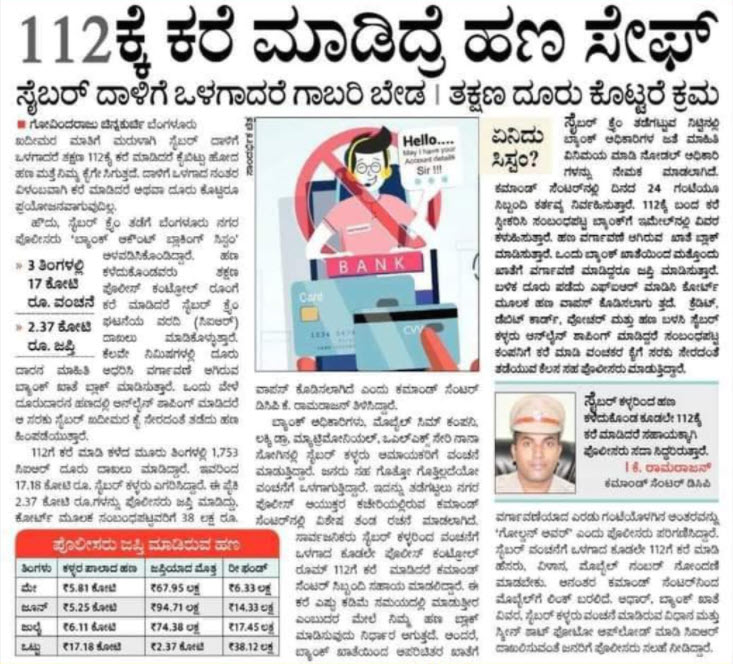 I often receive enquiries about how to respond when there is a cyber crime. I advise you to contact 112 and file the complaint as soon as you notice the crime.
In case of financial frauds through bank account, credit cards etc., also file a complaint with the relevant Bank demanding immediate reversal of transactions as per the "Limited Liability Circular" of RBI dated July 6, 2017
In case you contact the police early with the necessary details , they may be ale to help you. If there is a transfer of funds from your bank account, they may be able to stop its disbursal.
When you lodge the complaint about a financial fraud, please also add the name of the app through which the fraud occurred and the bank from which the money was transferred out.
Some of the complaints are related to small amounts of a few thousands of rupees. It would be difficult to proceed against such frauds through proper legal means such as Adjudication.
Also the adjudication system at present in all states is not working efficiently and hence it should be invoked only when large amounts has been lost and you have a good advocate to back you.
In all such complaints ensure that your complaint includes the Bank and all intermediaries as respondents.
Naavi