The Digital India Act as proposed which was unveiled by the MeitY during their public consultation session in Bangalore has spoken of "Online Safety and Trust" as one of the objectives of the proposed laws. At the same time it appears that there will be a detailed regulation of different types of intermediaries.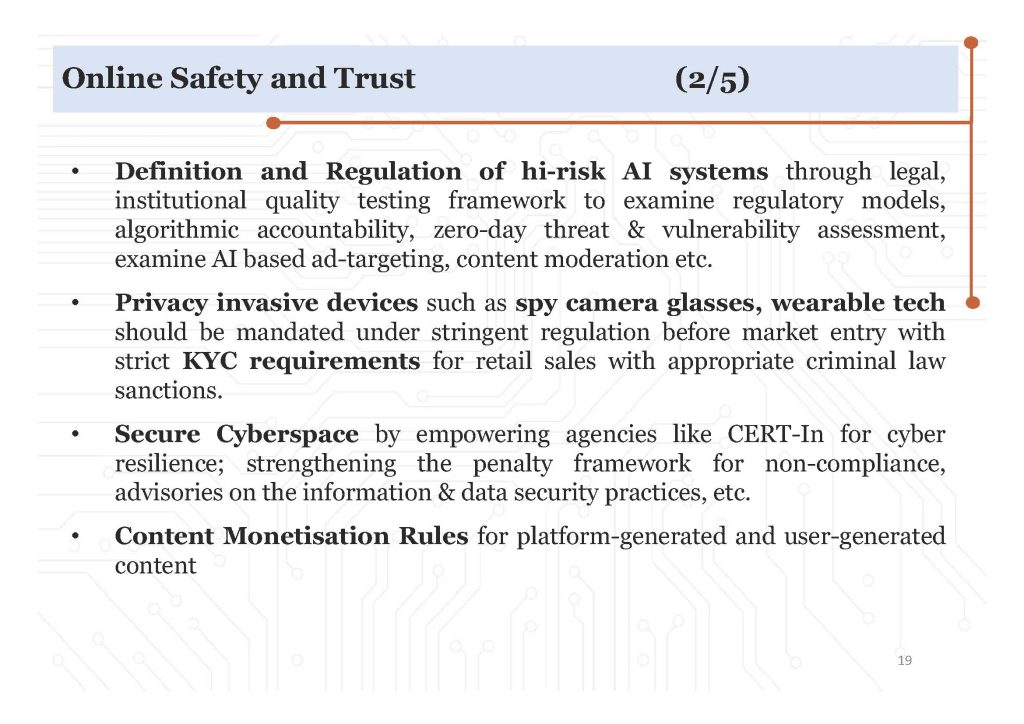 The proposal only speaks of empowering agencies like CERT-IN for cyber resilience etc. At the same time the existing ITA 2000 has the Digital Media Regulations which will continue in the new DIA. These regulations help us in managing cyber crimes involving "Fake News"
However, what we are presently witnessing in the Internet space is much beyond "Fake News". With George Soros kind of enemies of the country ably assisted by the insider politicians, we are witnessing the "Weaponization" of the so called "News". This is creating a trust deficit in the Internet besides the political disharmony created in the society. This was flagged by Mr Rajeev Chandrashekar in the following slide.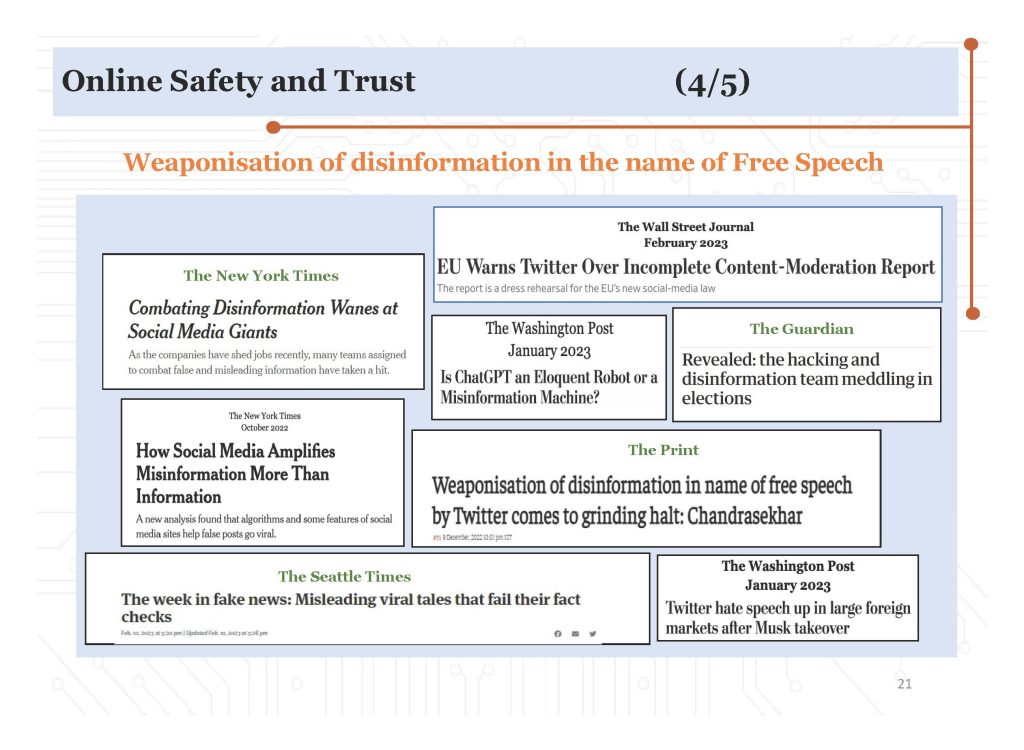 It is necessary to observe if the new DIA is capable of regulating this kind of weaponized dis-information without fuelling the opposition bogey of "Democracy under threat". The Supreme Court is incapable of dealing with such issues since they will look at any such report under the only consideration of "Freedom of Press".
It is necessary for the Government to bring in an appropriate legal base to recognize the concept of "Information War" and invoke the relevant provisions of IPC like Section 121. The "Toolkit" used by the Information Warriors should be declared as "Digital Arms" and suppliers of such toolkit should be brought under Section 122/123 of IPC.
Naturally the "Intermediaries" who donot exercise due diligence will become part of the "Enemies of the State" and a legal basis is created for necessary action.
The term "Press", "Media" etc are presently used loosely and they enjoy the recognition as the fourth estate. However, when media houses are owned by corporate entities and owners like George Soros have declared their intentions to bring about regime change, their status has to be re-designated as "Propaganda Machines" and handled accordingly.
I am not sure if the Government has the courage to take such bold steps. But a debate in this regard is necessary.
Naavi