---
Indian Cyber Criminals are getting creative
January 31: Recently, an uneducated cyber criminal in Bangalore showed how he could lock the Asterix of ATMs of State Bank of Mysore and stop a customer's transaction midway to exploit it later. This was technique as innovative as the "Lebanese loop" and was highly ingenious as it just used the trick of sticking a broken matchstick to keep the key depressed. This "Match Stick Magic" was perhaps unique on a global scale.
Now yet another innovative technique seems to have originated perhaps again from Bangalore which is challenging the Nigerian Scams. This is a scam that has perhaps been inspired by a famous Kannada TV serial by name "Mukta Mukta" and tries to lure gullible investors into investing in films which have been stuck for want of funds. Copies of E mails received in the last two days are enclosed.
Recipients of the mail may end up losing a large chunk of money in one go if they respond to such e-mails. I wish some body checks the mobile numbers available and let me know their experience.

Freedom of Expression on Internet..Gone..
January 30: The recent decision of Twitter to censor its contents based on the political master's wishes in each country is an indication that the commercial interests are always higher than democratic interests for these companies. The move of the Indian Government to arm twist the major intermediaries is therefore expected to succeed in due course once the initial resistance wears off. This article in asian age captures the status in India and highlights the dangers. What is objectionable in the perception of the Government officials is that content should be removed by the intermediary when the objection is lodged by the affected party. This is not acceptable. While the affected party can lodge a complaint with the intermediary, removal has to follow a due process. The due process should include a suitable documentary evidence which is placed by the party, a process of examination through an ombudsman, a process of arbitration where the request is disputed or a Court order as may be required on a case to case basis.
Recently Naavi.org has received a letter from an advocate stating that in 2005 there was an article published in the site in which a person's name was mentioned in a litigation. Now that he is acquitted, the advocate wanted the name to be removed from the old article. Naavi.org has started a process of enquiry and to begin with has asked the complainant notarized copies of the judicial order relevant to the acquittal and an undertaking that no appeal is being filed. On receipt, the author of the article would be asked to provide his/her response and then a decision will be arrived at on how to deal with the objection.
"Faith of Bank Customers Eroded"
Jan28: At a time when Banking frauds are ever on the increase and we have reached a stage where E Banking has destroyed the confidence of customers in the Indian Banking system, it is a breath of relief when we here the words of RBI officials speaking on the information security status stating "The implementation is not effective, capacity management plans are not robust, appropriate vendor exit strategies are not in place. The process of designing and development of awareness programmes for customers is not in place". These are words of the Executive Director of RBI Mr G Gopalakrishnan. What is clear is that today RBI's guidelines are openly ignored and Banks have turned "Rogue Banks". Hence whatever RBI proposes remains on paper and fails during the implementation stage. The recent recommendations of the Goplakrishna Working group is the last hope for the revival of customer faith in Banks since it has recommendations covering the implementation also. However the proof of the pudding is in the eating. The failure of RBI is in not imposing appropriate penalties when Banks fail to follow the RBI guidelines. As long as there is no strong deterrence mechanism, the Banks will continue to act in defiance. Report 1 : Report 2 Report 3
78 Adjudication Decisions ?
January 27: According to a report in Deccan Chronicle, Bangalore, the Adjudicators of Karnataka have so far provided 78 orders. This is for the first time that the news has been released to the public and perhaps the orders were considered a "State Secret" so far not to be seen by public. It is also notable that out of these 78 decisions only the 77th decision is now on appeal with the Cyber Appellate Tribunal and so far none of the orders were contested.
Normally a situation such as these where 76 orders were not appealed against indicates a very high quality of the orders. The report has not revealed details of orders except the last two. It is for experts to reflect if these two orders reflect the kind of quality expected of 76 unappealed decisions. If not, it would be interesting to see all these 76 orders to understand what they contained. This would be an interesting case study of how effective is the system of Adjudication in the hands of IT Secretaries of the State Governments.
When this system was introduced in 2003, Naavi.org had pointed out that IT Secretaries who are responsible for the development of IT in the State could face conflicts of interest when dealing with the complaints against companies who work with the Government on commercial deals. I have also queried from time to time with Judicial Academies why they should not undertake IT training of Judicial officers so that the Adjudicators can be appointed from out of the Judicial community since lack of IT expertise in the judicial community was the reason why DIT entrusted the responsibility with the IT Secretaries in 2003 by way of a notification dated 25th March 2003.
Now that 78 cases are available in one single State for a study, it would be worthwhile for some research student to conduct a study of the Adjudication system and its effectiveness under IT Secretaries and if a time has come for the Judicial Community to reclaim this quasi judicial appointments either exclusively or as a two member bench one of whom could continue to be the IT Secretary and the other being a judicial member (A system already available at the CAT level).
Another aspect that needs to be considered is, if the Jurisdiction of the IT Secretaries are so worked out that when there is an apparent conflict of interest the complaint is handled by the IT Secretary of a neighboring State
The historical decisions of the Adjudicator of Karnataka quoted in the article of Deccan Chronicle are expected to be the beginning of a thinking about review of the Adjudication system under ITA 2000/8... Article in DC
What to Expect in a Judicial Order
January 27: After the sensational order of the Adjudicator of Karnataka reported in these columns which reflected the status in India on how Judicial orders are written at this level, it was a revelation to read a judicial order in the Field Vs Google case of copyright infringement. The case was first filed in 2004 and judgment delivered in 2006 in the Nevada District Court, USA. Such judgments stand out because of the efforts taken by the Judge to understand various aspects of law in depth and to make a reasoned argument before arriving at the decision. In fact such judgments are like text books which students of law love to read. It is not necessary that only the High Court or the Supreme Court has to give such detailed orders which they often do. Other authorities may also learn from such orders on how they have to be documented. Copy of Judgement Related Article
All Digital Certificates issued in India may be invalid !!!
Jan 25: In an unusual development, an order issued by the Adjudicator of Karnataka has created the effect that all licenses issued for Certifying Authorities in India by the Controller of Certifying Authorities will be rendered invalid. This follows the effect of an order where the Adjudicator has interpreted that the word "Person" used in Section 43 of ITA 2008 means only a "Natural Person" and not applicable to a Company.
If this is true, then Controller of Certifying Authorities would be wrong in issuing Certifying Authority license to Corporate entities since according to section 2(g) Certifying Authority means a "Person" who has been issued the license and therefore has to be a natural person only.
The order is categorical that a "Company" can neither seek remedy nor be accused under Section 43 of ITA 2008. With this no Company can be accused of or seek relief under Section 66 for unauthorized access also.
Hopefully this interpretation would be corrected in an appeal at the earliest. Until then....we are in a different dimension of Cyber Law in India.....a historical milestone in deed ! .
Privacy Seminar in Mumbai to discuss Proposed legislation
Jan 20: Privacy India in partnership with Center for Internet Society and other organizations is organising a conference on "Privacy matters" in Mumbai on 21st January 2011. The conference will discuss the proposed Right to Privacy Bill which is under consideration by the Government of India. More information available here : Update 21/01/12: Copy of Naavi's Presentation : Copy of new draft of Privacy Bill : A Report
Axis Bank Horror in Bangalore.. again
January 19: After the report of a Rs 39 lakh E Banking fraud in Axis Bank recently, another major E Banking fraud has been reported in Bangalore. As per the report of DNA, Bangalore, the fraudster was able to obtain a debit card through a forged letter, get event he address changed and withdraw Rs 15 lakhs from an unsuspecting lady. The incident reveals that the procedures adopted by the Bank are inadequate to meet the basic security requirements. The lady appears to be running around Police for recovering the money where as she should have perhaps claimed the money from the Bank which has acted on a forged signature. ..DNA Report
Innovative ATM Fraud in Bangalore
January 18: It is reported that a school dropout found an innovative way of committing frauds on SBM ATM machines in Bangalore. The modus operandi was to partially disable the ATM by inserting a match stick to depress the * key. When the customer entered a transaction, it failed after the access was authenticated. While the customer was trying another ATM, the fraudster noted the PIN and after he left, removed the match stick and continued the transaction. Report in DNA
Websites to go on Strike against Ant Piracy Legislation
Jan18: In a historic development, several major websites are expected to observe one day shut down to pretest against the anti piracy legislation proposed by US Congress. The websites participating in the strike include Wikipedia, Reddit, Cheezbuger, Boing Boing etc. It appears as if this is a fight between the Internet and the Hollywood. The White House appears to support the Silicon Valley in the controversy and being an election year in US, the proposal is expected to be dropped for the time being. Seen in the background of developments in India it appears that a serious confrontation may start between the Digital Society and the Physical society with Cyber Laws being at the center of the controversy. The problem has always been that Cyber Laws are being drafted not by Netizens but by Citizens. The laws therefore are biased in favour of Non Netizens and hence frequent clash of societies is likely to continue. Related Article
China and Pakistan offer less Internet Censorship than India !
January 14: The article in firstpost.com reveals how the Censorship attempt on the Internet in India compares with China and Pakistan. Surprisingly the statistics reveal that the number of occasions the Indian Government asked Google to take down pages for political criticism was much more than in China or Pakistan. ...Detailed Article
How Do you React to a Sec 79 Notice if you are an intermediary?
January 13: Ever since the Government of India summoned the major social networking companies namely Google, Face Book and Yahoo and demanded that they install a pre-publication manual monitoring system for content filtering, there has been considerable discussions about what is right, what is feasible, what is legal etc about the "Due Diligence" required to be exercised by Intermediaries under Section 79 of the ITA 2008. Naavi therefore suggests the following plan of action for Intermediaries to deal with the situation.... More
Symantec Accused of using "Scareware"
Jan12: A resident of Washington has filed a class suit against Symantec accusing that some of the security software marketed by Symantec as Norton Utilities is actually a "Scareware". Typically, a "Scareware" promises to identify and remove security threats for free. When the consumer tries the software it presents several computer errors as existing in the computer which cannot be removed by the free version and suggests that the consumer buy the registered version. According to the complainant the threats shown by the software were non existent as revealed by a forensic investigation and the software was designed to show errors even when non exist. It is regrettable that even a reputed security company like Symantec should use such anti consumer tactics. For records it may be said that Symantec has denied the charge. Related Article
Game Over
Jan 10: Yes it appears to be "Game Over" for current generation of authentication systems used by Banks. A new variant of the famous Zeus Virus has been reported by FBI which warns "The malware is appropriately called "Gameover" because once it's on your computer, it can steal usernames and passwords and defeat common methods of user authentication employed by financial institutions. And once the crooks get into your bank account, it's definitely "game over." Related Article
Safety in Banking is our Right
Jan 10: Bank customers in India have reached a situation where they have to appeal to RBI to protect their right for Safe banking. The recent threats to Internet Banking have made the current system of Internet Banking completely unacceptable. We need a totally new security for Internet Banking system that provides the customer the comfort that his money cannot be stolen with the use of trojans like SpyEye. The SpyEye threat is worrying because it is capable of not only stealing the customer's money but also fool him with a fake web page making him think that "All is Well". As a result the fraud goes undetected for some time until the customer contacts the bank physically or through means other than the Internet Banking. Related Article1: TOI : PCWORLD
It is not as if technology cannot find a solution to SpyEye problem. But effort and investment by Banks are needed in this direction. I am aware that certain suggestions by security professionals have been rejected by some banks because of profitability considerations. It is however time for us to remind RBI that "Profitability" cannot be the barometer for compromises on "Security". An "Insecure Banking" is no "Banking". The current Banking licenses should be deemed to be inoperative if security is compromised either because of technology or otherwise.
Some Bankers are living in a fool's paradise that the OTP system will guard them but they will realize that this is not exactly a wise thought. I hope soon some enterprising hacker or a security professional will demonstrate that event he OTP system is vulnerable to malicious attacks.
ICICI Bank leads in Banking Frauds
Jan09: In an alarming revelation from an RTI application, DNA has reported that ICICI Bank alone accounted for almost half of the frauds reported to the RBI. Of the 5,319 cases reported in the current financial year (till September) by 29 private banks, a whopping 3,304 were from ICICI. Similarly, in 2010-11, ICICI reported 10,684 of the total 19,845 cases. The second highest numbers of cases were reported by HSBC at 2,383 for the same period. CBI should immediately start an investigation across the Bank to find out if there is an involvement of Bank staff in these frauds. Simultaneously RBI also has to initiate appropriate action to protect the Indian Bannking system... More
Airtel resisting Port Out requests from Customers
Jan08: Airtel appears to be using unfair tactics to refuse Port-Out requests from customers. Normally port out requests should be confirmed immediately. But Airtel customers have reported multiple cases including some cases where Airtel has tried refuse port out requests for unstated reasons. Perhaps TRAI needs to look into this issue.
Mumbai is No 1 in Bank Frauds
Jan08: In an interesting information obtained by DNA through an RTI application, it has been revealed that Mumbai has been the city where the largest number of Bank fraud cases have been reported in the last 5 years. According to the report the total loss in Mumbai was Rs 1882 crores from 4099 reported cases. In New Delhi for the same perid 1326 cases werhe reported with a loss of Rs 921 crores. Chennai reported 1110 cases with a loss of Rs 484 cases and Kolkata reported 1021 cases with a loss of Rs 548 crores. Bangalore reported 1006 cases with a loss of Rs 815 crores. Out of this during the financial year 2010-11 alone, Mumbai and Delhi reported 787 and 335 cases with a loss of Rs 1049 crores and Rs 335 crores respectively. It is not clear if Banks are makeing adequate provisions in their balance sheets to cover such losses. According to Symantec, the loss was estimated at a much higher level of around Rs 6500/- crores for the entire country. RBI needs to take some special measures to protect the Bank customers from this E-Banking loot. Detailed article
The never ending Cyber Chase
Jan08: An article in The Hindu of 8th January 2011 on Fraud risks in E Banking. The article
What is the reaction of RBI for this?
Jan 08: At the instance of aggressive banks, RBI is promoting Mobile Banking in India. Internet Banking itself is yet to meet the basic security requirements of Banking and hence it is difficult to understand the need for this new technology thrust. Here is an example of an application (Refer: http://spoofapp.com/) that is meant to spoof Caller IDs and also change the voice. The sales pitch for the application is "Protect your Privacy". However such tools are more useful for breaching the privacy of others than protecting privacy. They are extremely dangerous for the security of Mobile Banking. Until a solution is found to ensure that such applications donot endanger Mobile Banking transactions, RBI should refrain from introducing mobile Banking in India. At the same time, since Internet Banking is also dependent on mobiles for OTP, the risk of mobile spoofing places the entire Banking system in India at risk. Naavi.org has drawn the attention of RBI several times on this technology risk. At some point in future Courts may have opportunities to question the role of RBI in securing E Banking in India and the fact that the risks have been brought to the attention of RBI will be a matter which may also determine the vicarious liabilities of individual officers who have neglected these early warnings. (P.S: According to one security professional this particular application may be a malicious application. There are similar applications which have been demonstrated by different professionals even in public in the past. Non specialists should not try out such applications for curiosity since they may create harm in the form of excess billing or otherwise. Using such application is a crime. Naavi)
Amendments to Consumer Protection Act
Jan08: Amongst the amendments proposed to Consumer Protection Act in the bill presented in the Parliament is a provision for submission of applications in electronic form. As Naavi has been advocating in the past, by virtue of Section 4 of ITA 2000 even without the need for this amendment, it should be possible for the forum to accept electronic applications. However, the amendment will remove any doubts in this regard and it is therefore welcome. Many of the tribunals and forums which have been given the freedom to device their own procedures and are not bound by the procedures of the civil procedure code have been following the procedure of asking the complainant to submit affidavits in support of the contents of the application. Since such affidavits need to be stamped, it impedes the online submission process. Wherever online submissions are permitted, it is necessary for the Court officers to clarify that a "Digitally Signed" compliant is enough for the Court to take cognizance of the application and they should stop the practice of insisting on the affidavits. Even where an advocate is representing a litigant, the advocate can also be permitted to send his submissions through a digitally signed document. ITA 2008 provides both the Adjudicator and the Cyber Appellate tribunal to not only receive submissions online but also conduct the entire hearing online. Detailed rules of the online process are yet to be developed. I request Cyber Appellate Tribunal to take necessary steps to design the procedures for online submission of appeals and other documents and start a new trend in Indian judiciary. This will also be a guideline for those who may have to frame the rules under Consumer Protection Act when the amendments are passed.
Internet Censorship in India
Jan07: Blocking of websites in India has been in news for some time. The fact that this power is being politically misused is confirmed by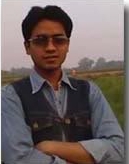 the incident where the website of a political cartoonist, Mr Aseem Trivedi participating in the Anna Hazare protest in MMRDA grounds has been blocked. TOI has reported that the cartoon site of Aseem Trivedi was blocked by blocking the domain name cartoonsagainstcorruption.com.
The uniqueness of this blocking incident has been that it is not an ISP level blocking but a blocking at the domain name level by a notice to the domain name registrar BigRock. Also the site has been removed not by a Court order but by Police action. While the cartoon site has reportedly been now moved to another host, the incident creates a precedent of far reaching consequences though in a wrong context.
It is to be noted that blocking an objectionable content is different from forcing cancellation of a domain name. Domain Name is a "Virtual Property" and what Mumbai Police have done in this case is "Depriving a Citizen of his Right to Property". This is violation of his fundamental right. The action needs to be reviewed.
The domain name registrar BigRock.in should also be questioned on the propriety of their action without even giving an opportunity for the domain owner to defend. It amounts to deficiency of service on their part.
This incident is therefore to be considered as a serious threat to democratic principles. I hope some action to question the legality of the action of the Mumbai Police and BigRock would be undertaken by some public spirited persons in Mumbai.
Related article in Sunday Guradian
150 HITECH Act audits to be conducted in 2012
Jan06: Office of Civil Rights has announced that it is likely to conduct around 150 audits under HIPAA-HITECH Act before Dec 2012.OCR will audit as wide a range of types and sizes of covered entities as possible; covered individual and organizational providers of health services, health plans of all sizes and functions, and health care clearinghouses may all be considered for an audit. Business Associates will be included in future audits.
Patient Data posted in Facebook for fun
Jan 05: An employee of a staffing agency in California is reported to have posted some patient's information at Providence Holy Cross Medial Center in Mission Hills. California. It is said that the person defended his action by stating that "People, it's just Facebook. Not reality. Hello? Again ... it's just a name out of millions and millions of names. If some people can't appreciate my humor then tough. And if you don't like it, too bad, because it's my wall and I'll post what I want to." The case raises several issues of HIPAA violation and Social Media policy and behaviour of persons on social media, besides human ethics. Firstly, there is a privacy breach which is a HIPAA violation. Was there a BA contract with the staffing company? Were the employees adequately trained? are other HIPAA compliance issues for both the hospital and the BA. Does the Face Book wall belong to the user and he can do what he wants with it? is another question. Another grey area is whether this remains a Civil wrong only or will it constitute a "Criminal Offence"? since the person claims that he did not have any malicious intention and the posting was only in jest. All in all, an interesting legal case worth discussing in detail. Related Article
New Transactions and Code Sets for HIPAA
Jan 05: From January 01, 2012, the new HIPAA transaction code based on X12 Version 5010 and NCPDP Version D.0 have become effective. Related information
New Member Judicial appointed for CAT
January 04: After 6 months of waiting, Cyber Appellate tribunal has become active once again with the appointment of Justice S.K.Krishnan as "Member (Judicial)". He has assumed office from 23rd December 2011. It is expected that Justice Mr Krishnan may be designated as the "Chair Person" so that he can independently conduct the sittings of the Tribunal.
Beware of mobile calls from +224...
January 04: It has been reported that there is a mobile scam in operation in India which may cost the unwary consumers. The modus operandi is that calls will be received from numbers such as +22455200981, +22455104370. At first glance this appears to come from Mumbai. If you donot pick up the call and attend to it as a missed call and return the call, you may be charged Rs 50 per minute. If you pick up the call at the first ring, you are likely to be told some thing such as ""we need your IMEI number and are authorized by DoT to collect it", "free handset giveaway from micromax" etc." It appears that we should refrain from returning any missed call unless we know the caller.
E Banking is Not "Safe Banking"
Jan 2: The recent revelations from the website http://www.yashks.com/ of how ICICI Bank's net banking facility is vulnerable has shaken the confidence of the public on Indian Banking System. Additionally the increasing number of ATM card cloning and Credit Card cloning have made it impossible for customers of Banks to sleep peacefully if they hold an ATM Card or a Credit Card or Internet Banking. Unfortunately, though RBI has provided good guidelines to protect consumer interests, Banks are completely ignoring such guidelines and challenging the customers to go for litigation. Indian legal system being what it is, the advantage always lies with the Banks which have deep pockets to stretch litigation until the customer finds it impossible to continue.
Under these circumstances it is clear that E Banking in India will never be as safe as it is envisaged under the Banking license. It will be a game of chance for customers that if they are lucky, they will not be hurt by the E-Banking frauds in their life time. I therefore request RBI to delink E Banking services from the Banking license and let Banks operate E Banking only as a E Business under an NBFC license. Then public will know that they cannot expect the same level of security as they expect in traditional Banking. However in such cases Banks should not call it as a "Banking service" and no privileges that are normally available to a "Bank" should be made available to those Banks. This E Business of "E Money Transactions" should be thrown open to the non banking institutions who may be able to provide better security than the Banks who misuse the trust they enjoy from being a traditional banker to provide deficient E-Banking services.
A public debate on this "Banking Reform" is perhaps the need of the hour.
New Year Begins with a warning
Jan1: Home based activities that generate income is of interest to many and on the eve of a New Year is more palatable than at other times as an opening for a "New Beginning". However, the Internet has become so untrustworthy these days that any such news has to be taken with a bucket full of salt...Here is an example of one such news which all readers must take note.